School News
Community Session
Posted on

January 15th, 2019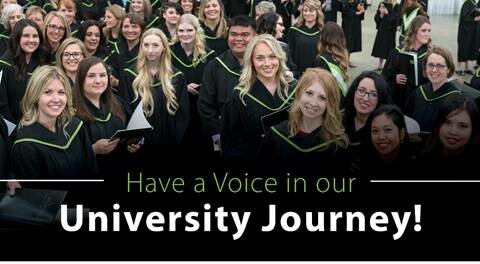 Do you remember March 1, when Premier Rachel Notley announced that Red Deer College has been given approval to begin the journey to become a university?  The energy was electric.
We are preparing now for the next big moment in our journey to become a university.  We need a new name and brand identity that captures the greatness of our history as a college and our shift to become an even more extensive comprehensive learning centre as a university.
We invite you to attend our engaging research session in Rocky Mountain House on January 24 from 3:00pm to 5:00pm.  Register to attend by visiting: rdc.ab.ca/communitysession
We hope you will agree to participate.  We are sure you will find the project interesting and we are confident we would benefit from your involvement.
We also encourage you to share this invitation with family, friends and colleagues. Lightrefreshments will be served.