Online Learning
General Online Course Info for Students and Parents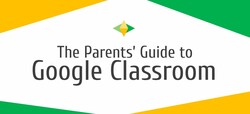 Teachers will continue to use Google Classroom to aid students in revisiting our in classroom teacher instruction, and we understand that this many be unfamiliar to many of you. Attached is a guide to help get you started. 
Parent Guide: Google Classroom
If you would like to be added to your child's' classroom so you can keep up-to-date with course content and delivery, please email your child's teacher. 
Student Access to Counselling
Our school's counselling services are available to all of our students. If you wish to speak with Ms. McWilliam please email her at carolsusan.mcwilliam@rdcrs.ca with what you wish to discuss with her. If you want her to call you back please leave your number and a time that would work for you. She will call you but her phone number will come up unknown as this is her personal phone. Counselling hours are regular school days between 9am and 12pm. 
For more information, please refer to our counselling website.