General Online Course Info for Students and Parents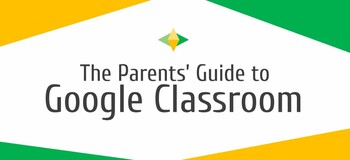 Hi St. Dominic Parents! Thank you very much for your ongoing support over the past few weeks; this has been a unique time for all of us.  We have been hard at work making sure your children will be supported in the coming weeks/months. 
Our main form of delivery will be Google Classroom, and we understand that this many be unfamiliar to many of you. Attached is a guide to help get you started. 
Parent Guide: Google Classroom
If you would like to be added to your child's' classroom so you can keep up-to-date with course content and delivery, please email your child's teacher. 
Student Access to Counselling
Please note counselling services are still available during this time. If you wish to speak with Ms. McWilliam please email her at carolsusan.mcwilliam@rdcrs.ca with what you wish to discuss with her. If you want her to call you back please leave your number and a time that would work for you. She will call you but her phone number will come up unknown as this is her personal phone. Counselling hours are regular school days between 9am and 12pm.